Welcome To Our Exclusive Amazon Customer Club!
Thanks for scanning the QR code on your product insert. By joining our community, you'll get access to exclusive discounts and perks that are only available to our subscribers. Here's what you can expect:
20% Welcome Discount for your next order - as a thank you for joining our club!

Access To Amazon Discounts that we only post to our email subscribers - stay in the loop and never miss a deal again.

An Essential Oil DIY Recipe Book And Guidebook to blending and storage - perfect for those who love to make their own natural products.

Monthly $100 Value Giveaways our way of saying thanks to our valued email subscribers.
Why Handbook Club
At Handcraft Blends, we believe in providing our customers with the best value and products. That's why we've created the Handcraft Club, a dedicated community of customers who receive special pricing and discounts.
By selling directly to this community, we are able to cut out the middleman and lower our costs, which allows us to offer our customers lower prices and exclusive discounts. This also gives us more flexibility to create new and innovative products and bundles specifically for this exclusive group.
Being a part of the Handbook Club means you'll have lifetime access to unbeatable pricing and exclusive offers. Join today and experience the benefits of being a part of our dedicated community!"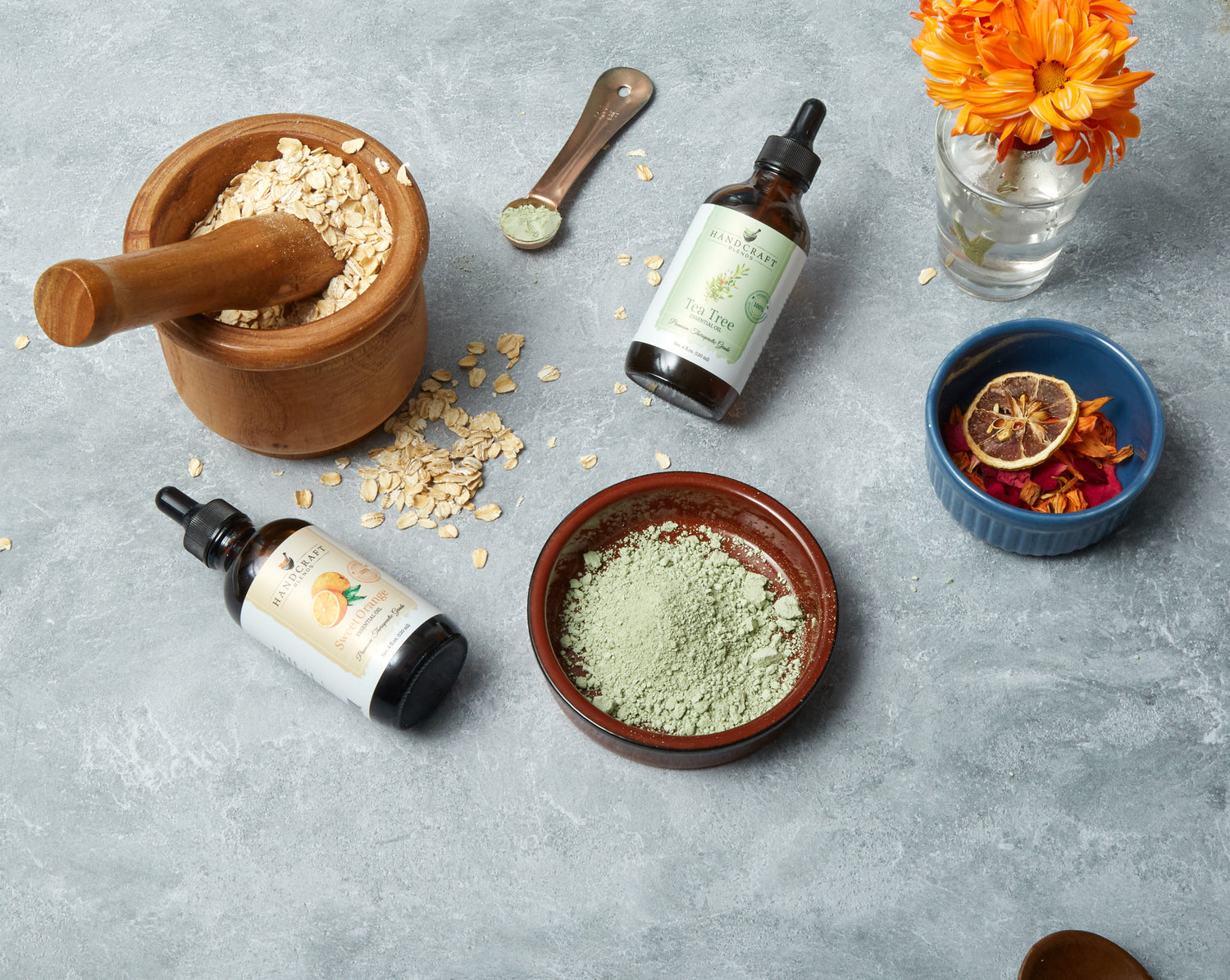 More About Us
Handcraft Blends offers high-quality bath & body products at an affordable price. Our products are paraben and sulfate-free, ethically sourced, and made in a cruelty-free facility. 

Our goal is to make premium products accessible to everyone. We believe in delivering top-notch products at affordable prices, without sacrificing quality. Our family-owned business, based in Austin, Texas, is dedicated to creating 100% natural products.